Since last year's Ornament Swap was so fun, my sweet friend
Megan
and I decided to make this a yearly thing!
Here's how it works:
1) Sign up will run today (11/12) through Monday, November 19th.
To sign up, please leave a comment on this post with your:
-Name
-Email address
-Blog URL
2) On Monday, November 26th, we will announce partners and y'all can exchange addresses.
3) Purchase an ornament for your partner (spending limit is $15).
4) Ship your ornament by December 5th.
5) We will have a link-up on both of our blogs on December 17th so we can show off our new ornaments!
And if you want to spread the word, here's the button!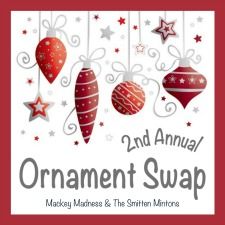 Merry Christmas, y'all!