One of Doug's birthday presents to me was a shopping spree for work clothes! Once warm weather rolled around, I found that I barely have any spring/summer clothes appropriate for work. I am a big fan of plain colored tees and that just won't cut it at the office, so sweet Doug offered to fix this problem. 
We probably won't be able to go until next Saturday, but the plan is to visit H&M and New York and Company (my all-time favorite store). I have never really liked Forever 21 (don't hate me...I know it's everyone's favorite) but I'm considering giving it another try since the pricetags are oh so low.
I plan on getting cute tops and lots and lots of skirts and dresses. Here are some things I've been eyeing:
TOPS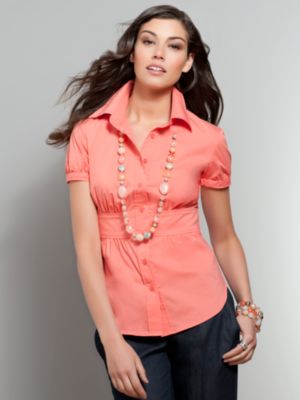 This whole outfit. Yes, please.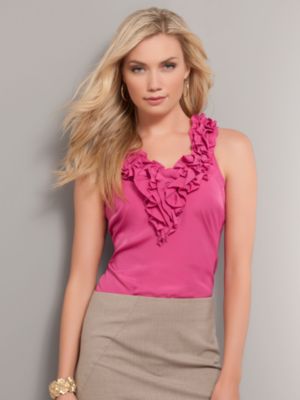 SKIRTS
Not for work...just because it's cute and comfy- win win!
DRESSES

(This is so Legally Blonde...I love it!)
As you can see, I have a pretty conservative style, and I don't typically buy things that I won't be able to wear in 3 years. I'm more of a 'simple gal' (my mom cracks up everytime I say this...I still don't know why! :) I love girly things...frills, ruffles, flowers, embellishments. Luckily, NY&Co has that on just about all of their clothing right now!
What trends are y'all loving this spring?