First, I wanted to thank y'all for your sweet comments on my post yesterday! I was so glad to hear I'm not the only one who reacts like that. I feel a little less crazy now :)
And, I've been a little absent from reading and commenting this week because I've been re-reading Breaking Dawn before the midnight premiere on Thursday! But I'm almost done so you'll be hearing from me soon :)
So in my
living room post
, I mentioned how our fireplace doesn't have a mantle and that our stockings will have no place to hang! Well,
Amanda
's comment basically saved Christmas...
Seriously...how did I not think of this!? It's GENIUS, Amanda! :)
So the fireplace went from this:
to this:
SO MUCH BETTER!
The shelf is from Pottery Barn, and I realized I had a gift card from our wedding, so it was almost free!
Now we'll be able to enjoy lots of stocking candy :)
Also, today is the last day to sign up for our Ornament Swap!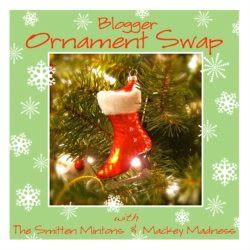 Happy Wednesday!